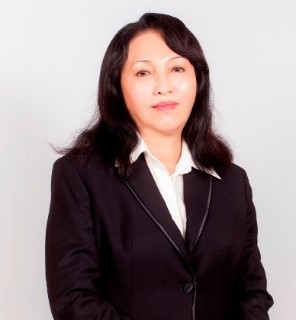 Madam Foo - Malaysia
I came to Stemtech introduced by a friend, mainly seeking to improve my Mother's wellbeing. Amazingly, my mother's condition greatly improved after consuming Stemtech products consistently. I started sharing this experience with many of my friends who later also witnessed improvements in their wellbeing with the help of the products. I can definitely see enhancements in the quality of life of my loved ones and many of the people around me. The income from Stemtech was (and still is) rewarding and enabled me to help many "stray furry kids" around my community. I fund and support stray cats and dog's assistance. This business and wellness opportunity simply works! By helping others and sharing my experience, it paved a way to success. Due to many people trying and using the product on an ongoing basis I have become a member of Presidents Club at Stemtech. Sceptical people just need to take the first step and experience the change in their circumstances by simply trying and seeing for themselves. Knowing new people, helping others, and personally witnessing the improvement in my mother's situation gives me strength to carry on and share this opportunity with more people on an ongoing basis!
---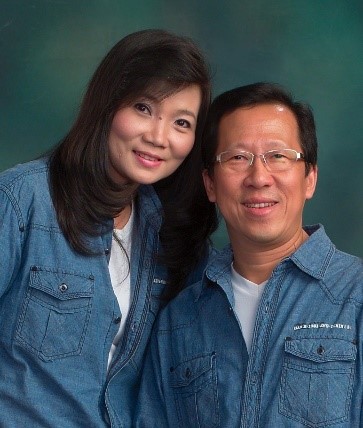 Sun Lusia Hanny.S - Indonesia
I was introduced to Stemtech three years ago, when my husband and I were looking for some information to solve his health problem, perhaps caused by ageing and excessive stress. Then we were introduced to Stemtech by our friend and we attended a Stemtech meeting. We learned about Stemtech products, the amazing concept behind these products and the possible benefits we might get from consuming. Initially, we were really doubtfull. At the same time, our financial condition was not too good because my husband has just resigned from his job. I was nervous of MLM business because we had tried an MLM business previously with not much success But Stemtech's business opportunity was different! Stemtech provides high quality products and also a strong business compensation plan. Stemtech gave an excellent health solution and very good financial results to our family. The benefits were not just experienced by us, but also for other people. That is why we always shared about Stemtech to our family, relatives, friends and all the people that we met. We share about the importance of being healthy and about how good Stemtech's product and business opportunity is. Stemtech's products have caused many people to say they have had health improvements. We are always excited hearing people's testimonies about how Stemtech products have improved their health also. Stemtech's business is made easier because of the quality of the products, it's basis of scientific research and the simplicity of the compensation plan. We have received all commissions, bonus and achievements from Stemtech on time and we are very grateful that Stemtech has a high commitment to support its IBPs in building the business. You can make anything you want comes true if you believe and do it with all your heart! Thank you Stemtech...We're very happy and proud to be a part of Stemtech big family.
---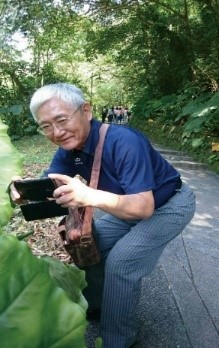 ZONG-LIN LU - Taiwan
I got to know Stemtech by chance, and it was also because of this chance that my sisters, friends, family and myself were allowed to feel the magic power of Stemtech's unique quality products in a very short period of time. Being touched and feeling joyful, I naturally would like to spread the good news to more friends. Therefore, I started running the business as totally convinced consumer. I thank to the lecturer Yeh Xiu-Min for taking the time to travel to Kaohsiung every week to coach us. President Zheng also often comes to the south to encourage and guide us, so that we can grow and develop confidence and responsibility. Health is an important topic in life, and I expect I will try to introduce the products to more friends.
---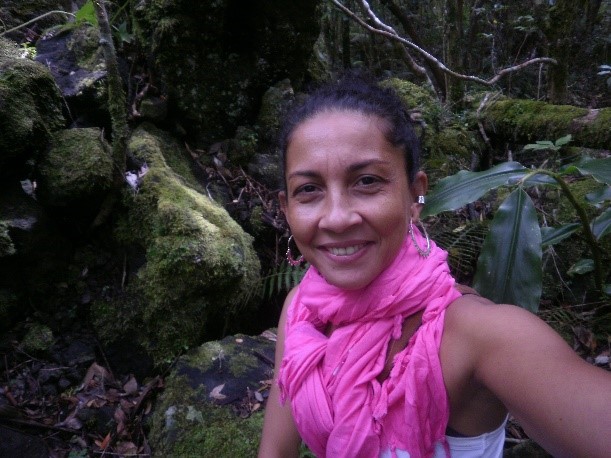 Lola Cabeu - Reunion
In October 2012, when I was going through a tough time in my professional life and my layoff was fast approaching in December 2012, I had a chance to discover Stemtech products. Beyond the extraordinary benefits that I have experienced, I was far from imagining how much my life was going to change. It's as if in less than a year, you were advancing from an intern to a technician, to an engineer, then a manager and then a director and a regional director ... Everything moved very quickly. For the past 5 years, I have always shared Stemtech's vision of being a pioneer in the market. Today, with the arrival of new products: the famous se3-R and the fabulous Dermastem Lift offering immediate results, I regained my confidence. By helping many people of all ages, backgrounds and cultures to improve their physical and financial wellness, I will finally reach my goal of financial and personal independence empowering me to lead the lifestyle I always dreamed of. Come and join us, this adventure is magical! Thanks, Stemtech.
---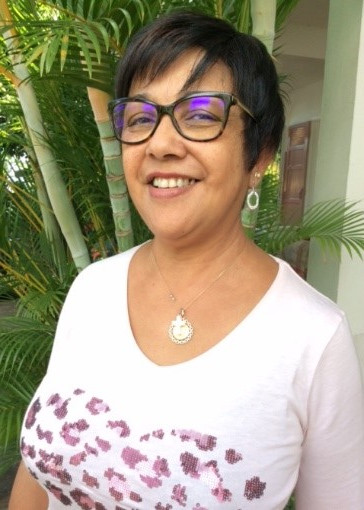 Daisy Hoarau - Reunion
Four years ago, one of my friends invited me to discover the Stemtech products and the business opportunity. Not only convinced by the products, but also motivated by the opportunity to share my discovery with a lot of people, I quickly reached the rank of Diamond Director. And looking back, today I can say that my success can be attributed to the love for products, the burning desire to want to change things and help others, and all this thanks to my perseverance. I learnt a lot of things and that's why I'd be forever grateful to: • the person who invited me • those who have trained me • those who helped me • Stemtech, the company that allowed me to reach my full potential by becoming myself. Stemtech has changed my life, come join my team - you will not regret it!
---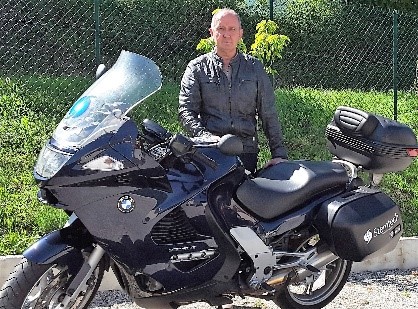 Michel Patry - France
I started to consume Stemtech's food supplements in April 2011. In October 2011, at the opening of the French market, I joined Chantal's network as an Independent Business Partner, but still didn't promote the products. In one year, her benefits were so amazing that in November 2012, I decided to get in the business, by choosing my working time at the beginning. In the spring of 2013, I reached the rank of Diamond Director. I saw the evolution of my network and I fully realized the interest in these food supplements, and even more - the benefits and the results that people could experience. All this helped me to decide to fully commit to the development of my network. Why join Stemtech? What changed with Stemtech? I understood very quickly that Stemtech was a perennial and ethical Company, which made the demanding choice to distribute innovative and high-quality products, unique on the market. Everybody knows that life isn't a quiet river and it's reassuring to have a great captain at the helm. Ray Carter is one of these men. Stemtech is above all a unique opportunity to improve wellness, as well as the quality of life for those who wish it. At that time, I already knew what Relationship Marketing was. I was aware that this business model created in the 1950s was still relevant and that it could offer a solution for a lot of people willing to increase their insufficient income. My mentor also taught me that, in this business, we can only succeed and last if we understand that it's by helping our network IBPs to reach their own goals that we can succeed. Everybody can be in the business, but not everybody can succeed. To reach success, you need to turn your dream into actions, no matter what your goals are. Today, my life has changed. The products provide me with a physical and mental wellness. I started practicing sports again and mountain walking. I maintain good health daily. I have a rewarding job. I choose my working hours and the time I want to dedicate to my work. Why I'm in this business: because I realized that the real wealth of this business is the Human being. Today, I'm not only travelling in France but also all-around Europe to meet those who are willing to invest in themselves, those who have chosen action instead of stagnation, those who want to go up on the social ladder!
---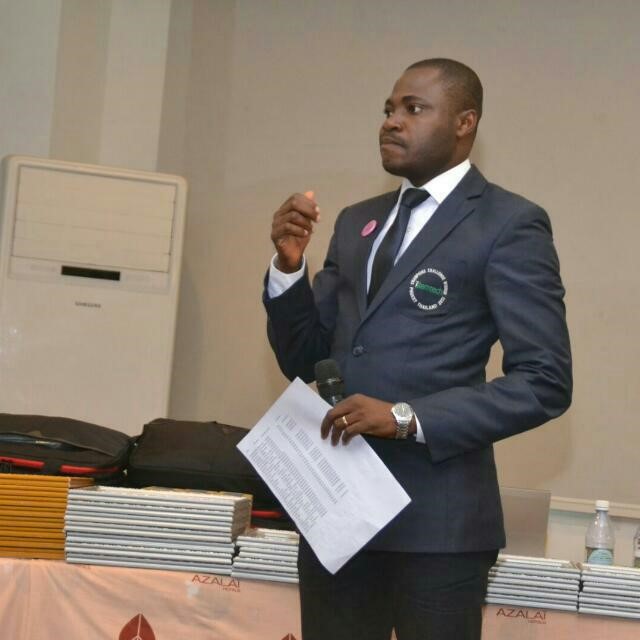 Joël ATTISSO - Togo
I am Joël ATTISSO, Stemtech Partner since 2012. I live in Cotonou in Benin. It all started with my wife who could not conceive. She started consuming the Stemtech products and a month later when we went back for a check -up, the gynecologist said to me: "Congratulations, sir, your wife is pregnant." We were amazed with the results. My wife had a healthy pregnancy. Today the child is in great shape with extraordinary intelligence. Similarly, his mother's wellbeing has improved. A year ago, she conceived again and gave birth to twins! I used to experience discomfort myself, especially when I spoke for a certain duration. But with Stemtech's products today, I can do seminars without microphone for more than three (3) hours without any worry. With Stemtech, I experienced a lot of financial success. Honestly, Stemtech has changed my life. All that I enjoy today is thanks to my hard work at Stemtech. Not only I enjoyed financial success, but I also encountered a lot of new relationships. It was thanks to Stemtech that I flew for the first time in my life and subsequently traveled to the Seychelles and many other places around the world. With Stemtech, I have developed the qualities of a leader, motivator and coach for my team. I became a source of inspiration and a role model for others. Today, I can only thank Stemtech and the person who introduced me to this company.
---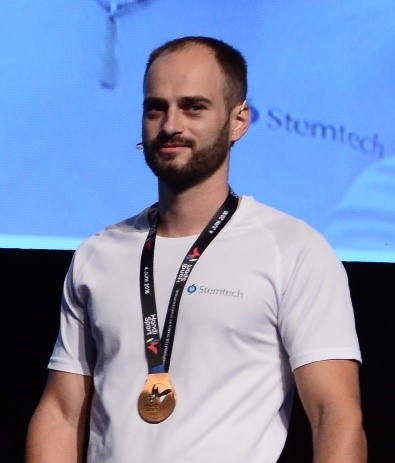 Benjamin Tomé - France
My story begins in 2014. After many health challenges in my life, a friend told me about the unique Stemtech concept and then offered me to try the products. After a few weeks, I felt much better. And it was only the beginning! I began sharing my experience with my family and friends and I received many positive testimonials. It was at this point that I decided to embark upon the opportunity as a Partner with the company. And I can tell you that this was a very good decision to make because today I help people both in their wellness and prosperity through sharing the Stemtech products. I have done a lot of personal development, as well as trainings to improve my skills. And now I live my dreams: travelling through Europe, practicing sports daily and creating a large network. Stemtech has changed my life. And I think this great adventure has just begun.
---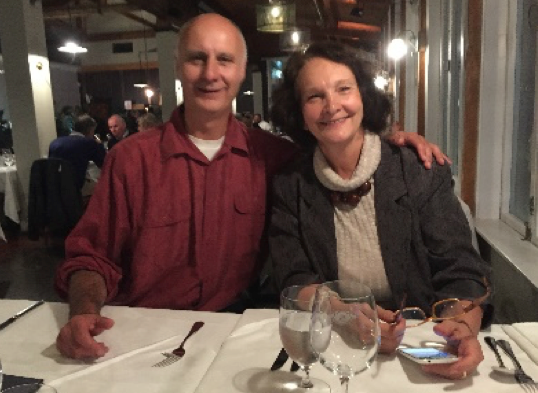 Karen Baucke and Paul Maunsell - New Zealand
Karen and I have been working in the health industry for over 25 years. I studied in Germany for 3 years as part of a Rudolf Steiner teacher training course before teaching in the UK 10 years as Bothmer gymnast teacher working with "Special Needs"pupils in the UK. I therefore, understood how important good nutrition is in maintaining a healthy body, mind and spirit. Fortunately, we were introduced to Stemtech! It's the simplicity which the company goes about encouraging people to try the se3 that attracts most of my team members. Who would not want to explore such business and wellness possibility?!
---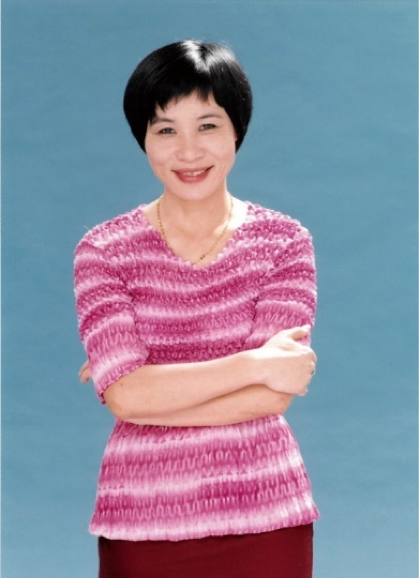 Yi-Yu Lin -Taiwan
Those trapped in poverty can teach you nothing but how to be very economical. Those indulged in pleasures will encourage you to wallowing in them! Yet, those having an insight into opportunities can guide you to gain new knowledge and grow! The best luck and purpose in life is to receive the guidance of a mentor, who helps you get a new outlook on life, inspiration, professional intelligence and then changes your life one way or another. On the way of self-development, choosing the surrounding members and the environment is very important! They may be your mentors or bad friends. On the journey of life, bad friends merely make you mired in troubles! Yet, a good teacher and helpful friend can change your life and even help you become very successful in career! What does "a mentor" mean? It is someone who opens your vision, complements you and leads you to the new world! Last year, thanks to a friend's recommendation, I had further understanding and affirmation of Stemtech's product line. This was the stage when I made a bet on a new turning point and established a new direction of my life. With the instruction, help and guidance of good teachers and helpful friends, I was able to help others, receive help and help myself! Over the past year, I was lucky to have been supported by good teachers and helpful friends which enabled me to complete my mission for this phase successfully. I was untrained in direct selling industry, and I sought the rules of experience step by step in each stage without feeling ashamed to ask and learn! And it was all because of faith and courage. I am grateful to all the Stemtech lecturers who have coached me! Also, I thank my uplines and downlines for making our team grow smoothly! I owe all the honour to the team's unity and cooperation! You are all my good teachers, helpful friends, and mentors!
---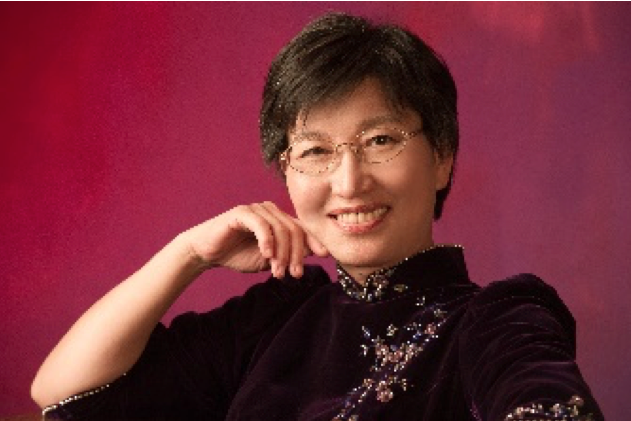 Ye, Siou-Min -Taiwan
People may have several missions in life. The same goes for me. After I retired from the construction industry, I got involved into natural therapy and organic food; besides, I was always interested in nutritional products and researching this field. These experiences and knowledge help me hugely to run my Stemtech business. I have a secretary, my daughter Guo, Ya-Wei, who is an excellent ally of my business. She supported my network, especially when I was busy or out conducting meetings, and organized everything orderly so that the business ran smoothly. I love dealing with people, as well as sharing my story and the experience of using products to others. I host lectures and family gatherings, where I use my coaching model, through Taiwan. Furthermore, I also go to Kaohsiung every week to support my Business Partners. So far, except for Taiwan, I have Business Partners in Thailand, Japan, South Korea, the Philippines, Switzerland, Germany, Austria... and so on. Life is like an "echo" in the valley - if you can bring blessedness to other people, you would become happy eventually. "The only way to make yourself happy is to contribute to others happiness." This is a simple, universal truth. I believe this would help greatly to grow business operations.
---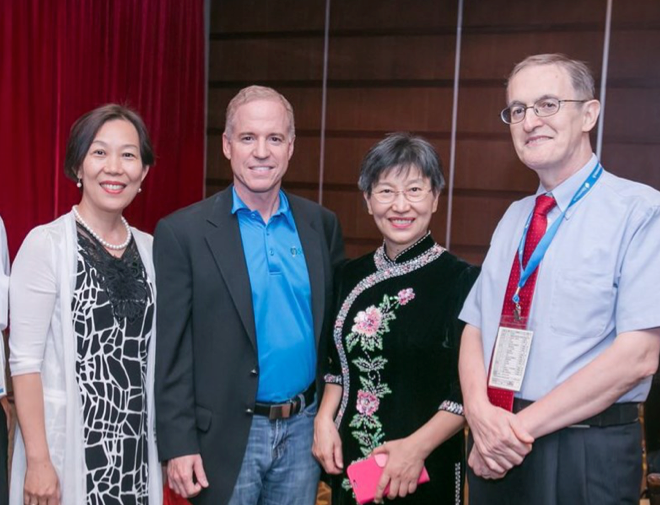 Deborah Luo -Taiwan
I became a formal Stemtech member on the 4 November 2014. I have shared this opportunity with six friends and was promoted to Director the same month. Our organization was formed by ten people who later developed wonderful careers. In the beginning, I didn't understand this system; but I simply trusted the company and products. And so, I started actively promoting, recommending, and conducting lectures daily, which made me very happy. With my mission in mind, I visited my downlines and organized family gatherings regardless of the cost in the most northeast areas, including Ilan, Lingkou, and Miaoli, to Taichung, Tainan and Kaohsiung every week. I established local organizations one by one through sincere service, education, confidence and patience. I realized with Stemtech Business, you can increase your income and improve the quality of life. My downlines increasingly grew and I have been through an amazing journey; I achieved the promotion from Director to Triple Diamond Director very quickly. Obviously, I couldn't achieve this by myself, but with warm support from my team. I'd like to present my gratitude to all my colleagues who have ever helped me a lot through my journey to success. Also, the support from the Taiwan office. Operating Stemtech business is also a visible vision! My promotion to Triple Diamond Director is just a foundation of the beginning, the road continues! The only thing to do is: Keep up with the footsteps of the team and the company, until the dream materializes.
---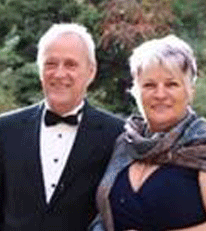 JM Roy - Canada
"I am married and a mother of five children. I am a reflexologist, physiotherapist, and independent worker. A client came to see me one day for a treatment and she started telling me about stem cell nutrition. She spoke to me again a second and a third time.  As soon as I read the brochure I wanted to start taking the products right away to begin repairs on my damaged liver. I had a liver disease and I wanted to treat and repair my body as quickly as possible —this was my first and only goal. It was a life-changing experience. All I wanted to do after was help others achieve a better health, and obtain a better quality of life with the option to live more freely. Never have I known a company as generous and able to recognize one's accomplishments as this company does."
---